If you're like me you love to hike. The challenge is finding the best hikes -- the trails that take you above timberline to turquoise lakes nestled in dramatic cirques, to passes with see forever views and to glorious alpine meadows filled with wildflowers. My opinionated guide helps you find the best hikes in America's top hiking areas.
Featured Destinations
Southwestern Colorado - One of Colorado's best day hiking areas is the San Juan Mountains around the towns of Ouray, Telluride, Silverton and Lake City. The area boasts some of the most spectacular peaks, ridges and glacial valleys in the state. Sixteen peaks tower above 14,000-ft. and literally hundreds rise above 13,000-ft.
Central Colorado - The Sawatch and Elk Mountain ranges around Aspen, Leadville, Buena Vista, Crested Butte and Marble offer the quintessential Rocky Mountain hiking experience with glacial valleys leading to vast alpine expanses sprinkled with glistening lakes amid soaring peaks. Three national forests and six wilderness areas protect this amazing landscape.
California's Southeastern Sierra - Around Lee Vining, Mammoth Lakes, Bishop and Lone Pine, is a hiker's paradise of rugged peaks, beautiful alpine lakes and gorgeous meadows, crisscrossed by an incredible network of trails traveling through the John Muir and Ansel Adams Wilderness Areas and the backcountry of Yosemite and Sequoia-Kings Canyon National Parks.
Glacier National Park will delight hikers with over 700 miles of trails ranging from short nature walks to extended backpacks, traveling through some of the most spectacular and wild country in the Rockies. Some of my favorite trail are located around Logan Pass and the park's east side near Many Glacier, St. Mary and Two Medicine.
The Wind River Range, a backpacker's paradise, runs for 80 miles along the crest of the Continental Divide in west-central Wyoming. Forty peaks soar over 13,000-ft. and over 100 summits top 12,000-ft. This amazing collection of lofty granite peaks tower above breathtaking alpine meadows and forests studded with over 2,300 lakes and ponds. Reach the western side of this incredible landscape from the Big Sandy, Elkhart Park, New Fork Lakes and Green River Lakes trailheads.
The high desert plateaus of Southeast Utah are carved into a intricate maze of spectacular canyons, arches and spires. Trails in Canyonlands National Park, Arches National Park and Grand Gulch (Cedar Mesa), along with hikes near Moab, Blanding (Cedar Mesa), Mexican Hat and Bluff travel through this astonishing landscape.
Parks, monuments and BLM lands protect South Central Utah's amazing landscape. Here hikers can wander through the stone forests formed by the pink and white hoodoos at Bryce National Park, spend days roaming the vast and rugged plateaus and multi-hued cliffs of the Grand Staircase and Canyons of the Escalante and explore the hidden treasures of the Waterpocket Fold and Cathedral Valley in Capitol Reef National Park.
Switzerland's Valais and Bernese Oberland regions feature spectacular, jaw-dropping scenery. A hiker's heaven with soaring peaks clad in glistening glacier, verdant meadows sprinkled with wildflowers, charming alpine villages and world class resorts such as Zermatt, Saas Fee and Gindelwald, interlaced with an excellent, well-marked network of trails. An extensive system of lifts, railways and buses facilitate an infinite variety of hiking routes including point-to-point and long distance walks.
Featured Base Camps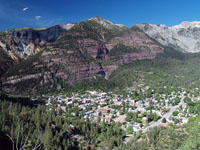 Ouray (7,746-ft.) is a pretty little Victorian mountain town in Colorado nestled beneath a dramatic granite amphitheater and surrounded by 12,000-ft. plus peaks. A variety of accommodations and services along with its close proximity to some of the regions great hikes makes the town a perfect base camp for outdoor enthusiasts.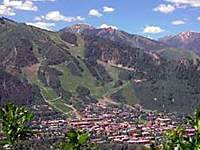 Aspen (7,908-ft.) lies nestled at the head of the Roaring Fork Valley in Colorado, amid the incredible landscape of the Elk and Sawatch Mountain ranges and surrounded by the White River National Forest. Each summer hikers descend upon the town, attracted to the area's great recreational opportunities and amazing scenery.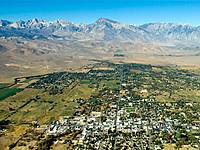 Bishop (4,100-ft.) is a small, laid back town along the eastern slopes of California's spectacular Sierra Nevada Mountains. Area trails offer access to literally hundreds of thousands of acres of gorgeous lakes, forests and rugged mountains in the Inyo National Forest, John Muir Wilderness and Sequoia-Kings Canyon backcountry.