The hike to the Boval Hut enjoys breathtaking views of the dramatic glacial cirque at the head of the Morteratsch valley, dominated by the Piz Palu and Bernina massifs along with the Morteratsch and Pers glaciers.
See Trail Detail/Full Description
Distance: 6.7 miles (round trip)

Elevation: 6,220-ft. at Trailhead
Maximum elevation: 8,225-ft.

Elevation Gain: 2,005-ft.

Difficulty: moderate-strenuous
More Hikes in:
St Moritz / Eastern Switzerland
Why Hike Morteratsch Glacier and the Boval Hut
The trail to the Boval Hut features fabulous views of the magnificent glacial cirque at the head of the Morteratsch Valley and should be on everyone's short list when visiting the St. Moritz area.
From the train station at Morteratsch, the trail climbs the valley's western wall and then ascends along/atop the western lateral moraine of the Morteratsch Glacier. Here grand views open to Piz Palu, the Bellavista ridge, Piz Bernina, Piz Morteratsch and nearby peaks, forming the valley's spectacular head wall. The Morteratsch glacier spills down from the slopes between the Bellavista ridge and Piz Bernina to the valley floor where it is joined by the Pers glacier, tumbling down the flanks of the Piz Palu massif.
The hike ends at the Boval Hut (8,186-ft.), sitting atop a bench beneath Piz Boval. The hut and areas around the hut feature awesome views of the glacier clad peaks towering above the head of the valley. A motionless river of ice, formed by the combined glaciers, flows along the valley floor.
The hike can be extended by descending from the Boval Hut trail to the Morteratsch Glacier trail and then hiking to the foot of the glacier.
Note: Fix chains are provided along a section of the trail that climbs steep switchbacks with some minor exposure.
Elevation Profile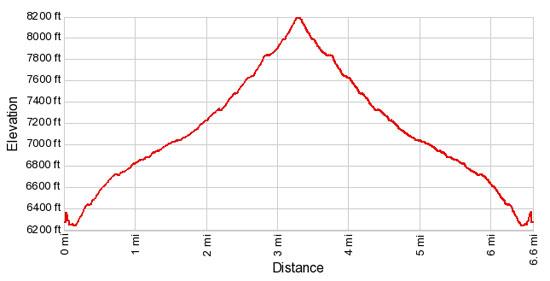 Support our Site
Buy the Book

This opinionated guide includes all the hikes in the Switzerland section of the website plus info on local services and nearby attractions.
Trail Resources
Trail Detail/Full Description / Trail Photo Gallery / Trail Map
Basecamp(s) Information:
St Moritz
Region Information:
Eastern Switzerland
Other Hiking Regions in:
Switzerland